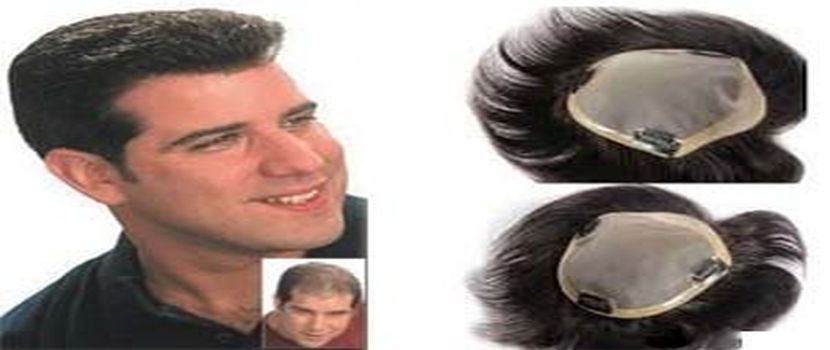 Hair is the natural crown than god crowned everyone with. While hair is always associated with accentuating the beauty and looks of a female, men too need hair to look their best selves. But there are many conditions, be it medical, aging, or any other unfortunate reason, that could lead to balding and hair loss. While earlier men were not that privileged to have hair wigs made especially for them, now the market players have realized the requirement of artificial hair for men. This is why we can see men's hair toupees becoming a popular alternative to hair transplant surgery.
While earlier men would either have to roam around with their balding head or get a hair transplant surgery to cover the skin, now mens hair toupees suppliers in Delhi have solved this problem. They come up with a wide range of men's hair toupees that can cover their decreasing hairline. If you are experiencing any such problem, don't be ashamed to buy hair toupees. But first, do make sure to check the main specifications for buying the best mens hair toupees.
The hair should always be tangle-free. The quality of the hair strand should be such that it should not get tangled easily because of pollution, wind, or any external factor. They should remain smooth and detangled so that you can simply run your fingers through them and style them anytime.
Would you like it if people noticed that you are having artificial hair on your head? No, right! That's why always make sure that the hair is natural-looking. The mens hair toupees suppliers in Delhi should be asked about the quality of the hair and if it is synthetic or human hair. Whatever it is, touch the hair toupees and see if the texture matches the natural hair texture of not.
One of the biggest mistakes made by people buying hair toupees is that they tend to go for dark black color when buying it. They believe that black hair would make them look younger. But this should never be the case. When buying hair toupees, make sure the color of the toupee is similar to your natural hair color. A good hair toupees supplier would be one who would offer you choices for different colors and not try to sell any color that doesn't even suit your skin color or natural hair color.
The only solution that most men have when faced with hair problems is hair transplant through medical surgery. This could not just be dangerous for the person's health but also be hefty on the pockets. If budget is your issue as well, you can relax here. Most of the hair toupees for men are generally very inexpensive and within anyone's budget. But you should always go for value for money products that give good value hair toupees at a competitive price.
Many men have complained that when they part their hair in hair toupees, it tends to show off some plastic-y surface and give away that they are wearing a toupee. You need not worry about that. IN a good quality hair toupee, there is a mirage sin base that allows you to part in any way. No matter which side parting you take, your scalp would not be visible and it would always look like a natural parting line.
The next thing is that hair toupee should always be easy to style. Whether you like using a brush for combing your hair or a blow dryer to style it, you can be sure that a good-quality hair toupee would not create a problem in brushing and styling it.